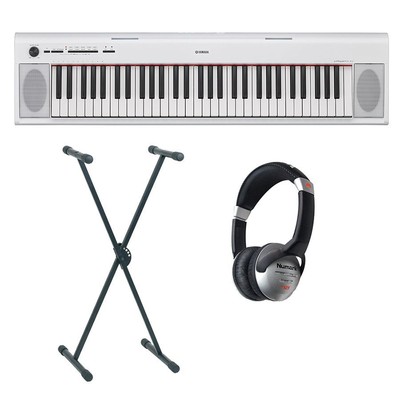 Click here to see similar items on eBay, and to buy.
Shop HomeOrchestralAccessoriesInstrumentsGuitarsAcoustic GuitarsBass GuitarsElectric GuitarsGuitar PackagesUkuleleAmplifiersAccessories and CoversAcoustic AmplifiersBass AmplifiersCabinetsFootswitchesGuitar AmplifiersValvesGuitar AccessoriesBooks and TuitionCaposCases Guitar Cables Guitar Care Guitar PicksGuitar Straps PartsPickupsSlides Stands Strings Tuners Guitar and Bass FXFx PedalsMulti FXPedal BoardsPower SuppliesBluegrassBanjosHarmonicasLap SteelMandolinsOtherResonatorsDrumsComplete Drum KitsCymbalsDigital Drum MonitorsDrum BagsDrum ModulesDrum SticksDrum StoolsElectronic Drum KitsKick Drum PedalsMounts & HardwareOther Drum AccessoriesPercussionSkins & HeadsSnare DrumsStandsKeyboards / PianoDigital PianosKeyboard Accessories + StandsKeyboard Amplifiers Keyboard Workstations Midi Controllers Portable KeyboardSamplers Stage Keyboards Stage Pianos Synthesizers Tech / SolutionsAudio InterfacesBose Personal AudioCables Digital RecordersDJ GearDrum Machines Headphones Live Vocal FXMicrophones Mixing Desks PA Solutions Stage Lighting SolutionsStandsStudio MonitorSynthsWireless Systems Official MerchandiseClothingGifts2nd HandAcoustic GuitarsBass AmplifiersBass GuitarsCymbalsElectric GuitarsGuitar AmplifiersGuitar FXGuitar PickupsKeyboardsPA EquipmentSpeaker CabinetsSynthesizersTechnologyYamaha Piaggero NP-12 Portable Keyboard – White – Package£202.00This fantastic package deal bundles together the Yamaha Piaggero NP-12 Portable Keyboard with an X-Frame Stand and a pair of high quality Numark HF125 headphonesExquisite tone in a light, compact instrument the Piaggero NP Series portable keyboards are an ideal combination of elegance and simplicity. Designed around the essential elements that let you concentrate on playing, NP Series keyboards focus on the inspiration and enjoyment of playing a piano.Yamaha NP-12WH Portable KeyboardPiaggero: Sometimes less really is moreThe compact, elegant silhouette of the Piaggero NP Series is certain to catch your eye and make a lasting impression. Featuring a simple, practical design with only a few buttons and your choice of 61 or 76 keys, these space-saving stylish instruments can be played right out of the box. You can even choose from a black or white finish to suit your taste and playing environment. Maximum qualityFrom the first note, Piaggero will amaze you with its compact size and the high-quality voices it features, from the beautiful, rich tones sampled from one of Yamaha's finest concert grand pianos, to a sweet electric piano and other great-sounding voices that are fun to play.
The NP-32 features a "Graded Soft Touch keyboard" with keys in the bass register having a heavier feel while the high notes are lighter. It's amazingly natural and expressive, and you can take it anywhere to play. Goes where you go, plays where you want to playWith Piaggero you can practice and play more—who knows, friends might even start asking you to play at their parties! Because it's light enough to be carried in one hand and works on battery power, you can take it anywhere you want, and setup is a breeze. Connect to your iOS device for even more funYamaha offers a range of apps such as Digital Piano Controller, Metronome, and NoteStar for use with the Piaggero series. You can easily connect your iOS device* to the USB TO HOST terminal** on your Piaggero instrument, or wirelessly with the optional UD-BT01***, for easy operation and added performance functions.
*iOS device not included.
**Requires Lightning Camera Adaptor (sold separately)
***Only available in some regions
 Record and listenThe Record button offers you easy one-touch recording of your practice sessions, performances, or original compositions so you can listen back yourself or share with friends and family.  NP-32NP-12Size/WeightDimensionsWidth1,244mm (49″)1,036mm (40-13/16″)Height105mm (4-1/8″)105mm (4-1/8″)Depth259mm (10-3/16″)259mm (10-3/16″)WeightWeight5.7kg (12lbs., 9oz.)4.5kg (9lbs., 15oz.)Control InterfaceKeyboardNumber of Keys7661TypePiano-style keyboard, Graded Soft TouchPiano-style keyboardTouch ResponseYesYesPanelLanguageEnglishEnglishVoicesTone GenerationTone Generating TechnologyAWM Stereo SamplingAWM Stereo SamplingPolyphonyNumber of Polyphony (Max.)6464PresetNumber of Voices10 (Piano1, Piano2, E.Piano1, E.Piano2, Organ1, Organ2, Strings, Vibes, Harpsi1, Harpsi2)10 (Piano1, Piano2, E.Piano1, E.Piano2, Organ1, Organ2, Strings, Vibes, Harpsi1, Harpsi2)EffectsTypesReverb4 types4 typesFunctionsDual/LayersYesYesSongsPresetNumber of Preset Songs10 Voice Demo Songs + 10 Piano Preset Songs10 Voice Demo Songs + 10 Piano Preset SongsRecordingNumber of Songs11Number of Tracks11Data CapacityApprox. 7,000 notesApprox. 7,000 notesFunctionsOverall ControlsMetronomeYesYesTempo Range32 to 28032 to 280Transpose-6 to 0, 0 to +6-6 to 0, 0 to +6Tuning414.8Hz – 440.0Hz – 466.8Hz414.8Hz – 440.0Hz – 466.8HzStorage and ConnectivityConnectivityDC INDC IN 12VDC IN 12VHeadphones[PHONES/OUTPUT] x 1[PHONES/OUTPUT] x 1Sustain PedalYes (Half pedal available with optional FC3A)Yes (Half pedal available with optional FC3A)USB TO HOSTYesYesAmplifiers and SpeakersAmplifiers6W + 6W2.5W + 2.5WSpeakers(12cm x 6cm) x 2(12cm x 6cm) x 2Power SupplyPower SupplyAC Adaptor (PA-150) or 6 x "AA" size batteries (alkaline [LR6], manganese [R6] or Ni-MH rechargeable batteries)AC Adaptor (PA-130) or 6 x "AA" size batteries (alkaline [LR6], manganese [R6] or Ni-MH rechargeable batteries)Power Consumption18W8WBattery Life7 hours (with alkaline batteries)16 hours (with alkaline batteries)Auto Power OffYesYesAccessoriesAccessories• Owner's Manual • My Yamaha Product User Registration • Music Rest • AC Adaptor: PA-150 or an equivalent * May not be included depending on your particular area. Please check with your Yamaha dealer.• Owner's Manual • Music Rest • My Yamaha Product User Registration • AC Adaptor: PA-130 or an equivalent * May not be included depending on your particular area. Please check with your Yamaha dealer.Rich Tone Music Ltd 64-82 Broadfield Road • Sheffield • S8 0XL • United Kingdom • Tel: 0114 362 77 77 • Registered in England: 5228423 • VAT Number: 870 3855 09

Click here to buy, and to see similar items on eBay
---
Category: Musical Instruments:Keyboards and Pianos:Pianos:Digital Pianos
Location: Sheffield